By Coach Art Green
The Boys Track and Field Team had a very solid and respectable season, with one new school record being set in the 4X800 relay.
The team was NTC Champions, and sent 5 boys to the IHSA State Finals: Griffen Elder –  1600, 3200, 4X800; Max Sager – 4X400; Conlan Walsh – 300m Hurdles, 4X800, 4X400; Giovanni Bucio – 4X800, 4X400; and Aidan Braunecker – 4X800, 4X400.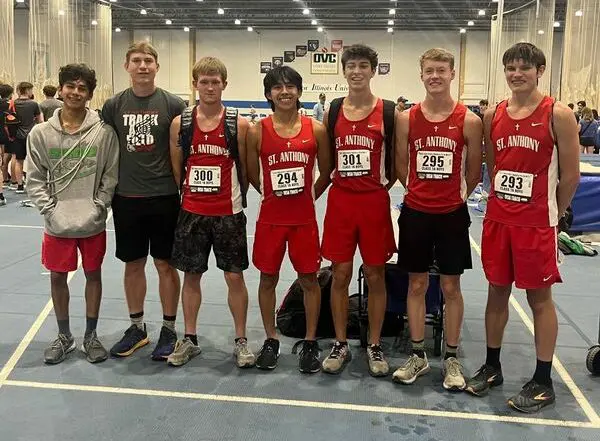 The team will be losing a great group of seniors this year: Giovanni Bucio, Conlan Walsh, Griffen Elder, Nick Wiedman, and Max Sager.