By Coach Randy Blake
The Lady Bulldog  track and field team had a very successful season this spring.
They won four multi team invitational meets, placed in the top five of three other invitational meets, and won the NTC Conference for the 3rd straight year in a row!
Individually, fifteen of the nineteen members set new personal records in several events, with several placing new personal bests in more than one event. 
In the post season, the team finished 4th at the Sectional meet and sent four girls on to the State level. At Sectionals, the Lady Bulldogs had three event winners; Allison Geen in the pole vault, Mary Scheidemantel in the high jump, and Liv Hoene in the 300m hurdles ( with Hoene finishing 2nd in the 100m hurdles to advance to state). Anna Green also advanced to State in the pole vault. Allison Geen ended her season with a 6th place finish in pole vault at the State meet.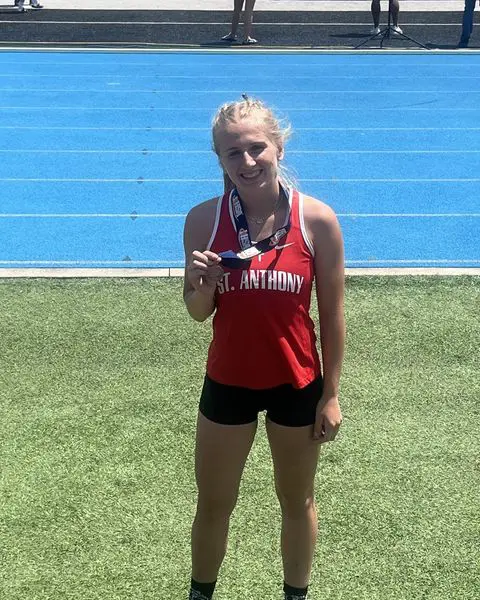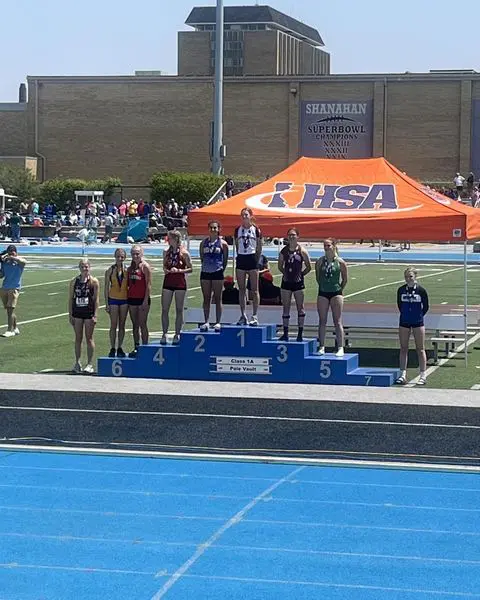 The team says goodbye  to one senior, Erin Stewart, who was a key member all four of her years with the team. The Lady Bulldogs' future is bright and they expect continued success from returning team members as well as from some very good incoming Freshmen next season.