To kick off the new year, 16 SAHS Students attended SEEK23, an annual national conference event hosted by FOCUS. FOCUS (Fellowship of Catholic University Students) is a Catholic apostolate whose mission is to share the hope and joy of the Gospel.
SEEK draws its name from the Gospel reading, John 1:38: "What do you seek?" The SEEK conference encourages everyone to explore what they truly seek: to learn about the faith, to share in friendship, to be encouraged in their unique vocation — and to experience the love, hope, and very real presence of Jesus Christ through His Church.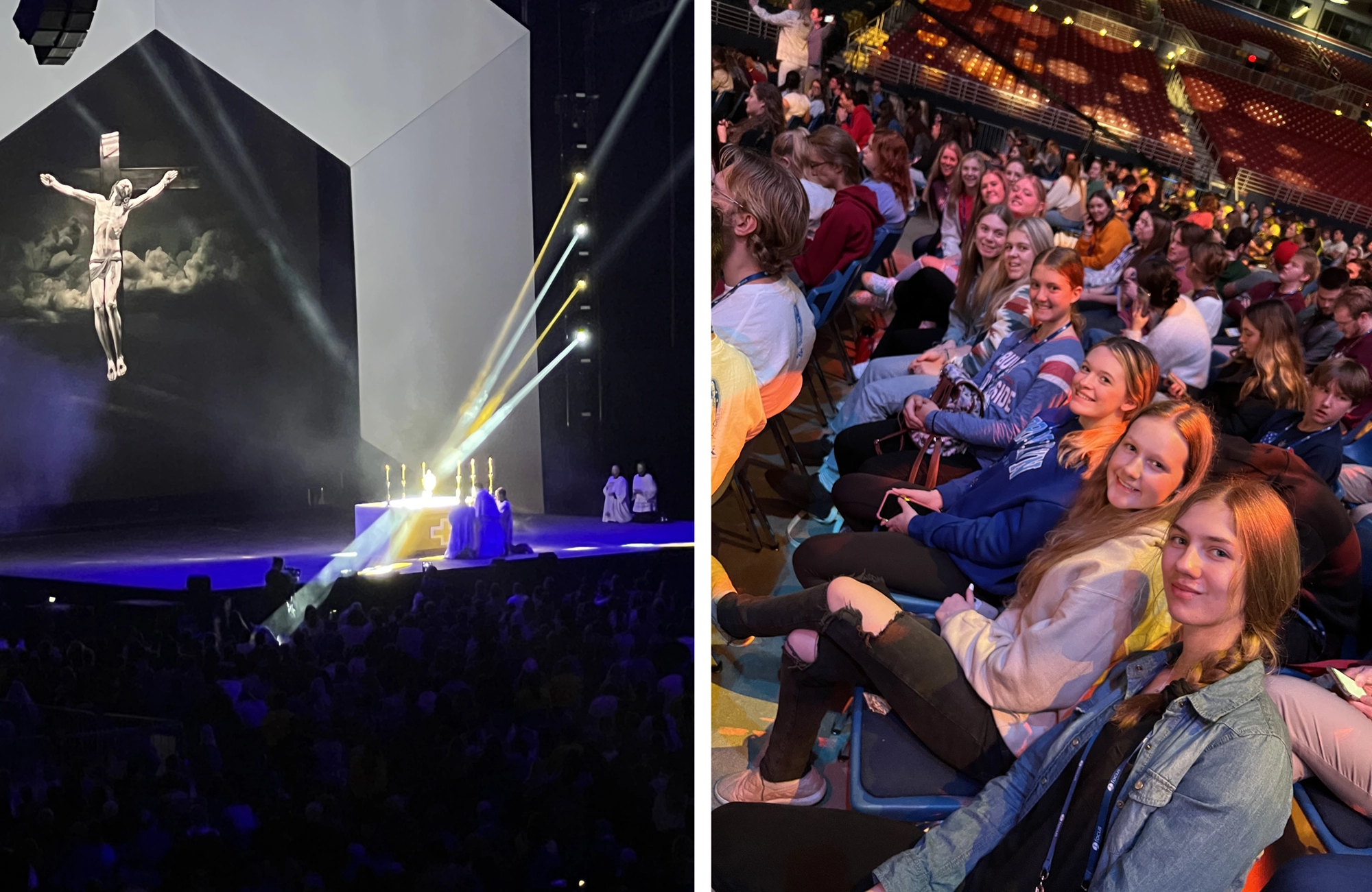 The students from St. Anthony High School attended two of the conference days and individually selected their own sessions to attend. Our students and chaperones gathered together at different times during the day. The students in attendance included Joey Lee, Addi Nuxoll, Harrison Miller, Mady Hodge, Abbi Lamb, Nancy Ruholl, Gabby Kabbes, Mary Hoene, Payton Jones, Mary Scheidemantel, Veronica Sudkamp, Lilly Gannaway, Lucy Fearday, Nora Gannaway, Katie Kollman, and Hailey Niebrugge. The chaperones and adult attendees included Joe Sudkamp, Chad Volmert, Amy Blanchette, Molly Fearday, Pam Kabbes, Stephanie Gannaway, Fr. Michael Berndt, and Sister Clementia Toalson, FSGM.
Here is what a few of our attending students had to say about SEEK.
"One of my favorite experiences of the SEEK conference was being around all of the people who believe the same things as you and want to live a fruitful Catholic life," – senior Lucy Fearday.
"The adoration was amazing and definitely the most impactful for me! It was so beautiful, and I felt the Lord's presence in a way I never have before!"  – Junior Hailey Niebrugge
"Aside from being around the other girls from my school, I felt that all the people, the music, and adoration were all great experiences for me," – sophomore Addi Nuxoll.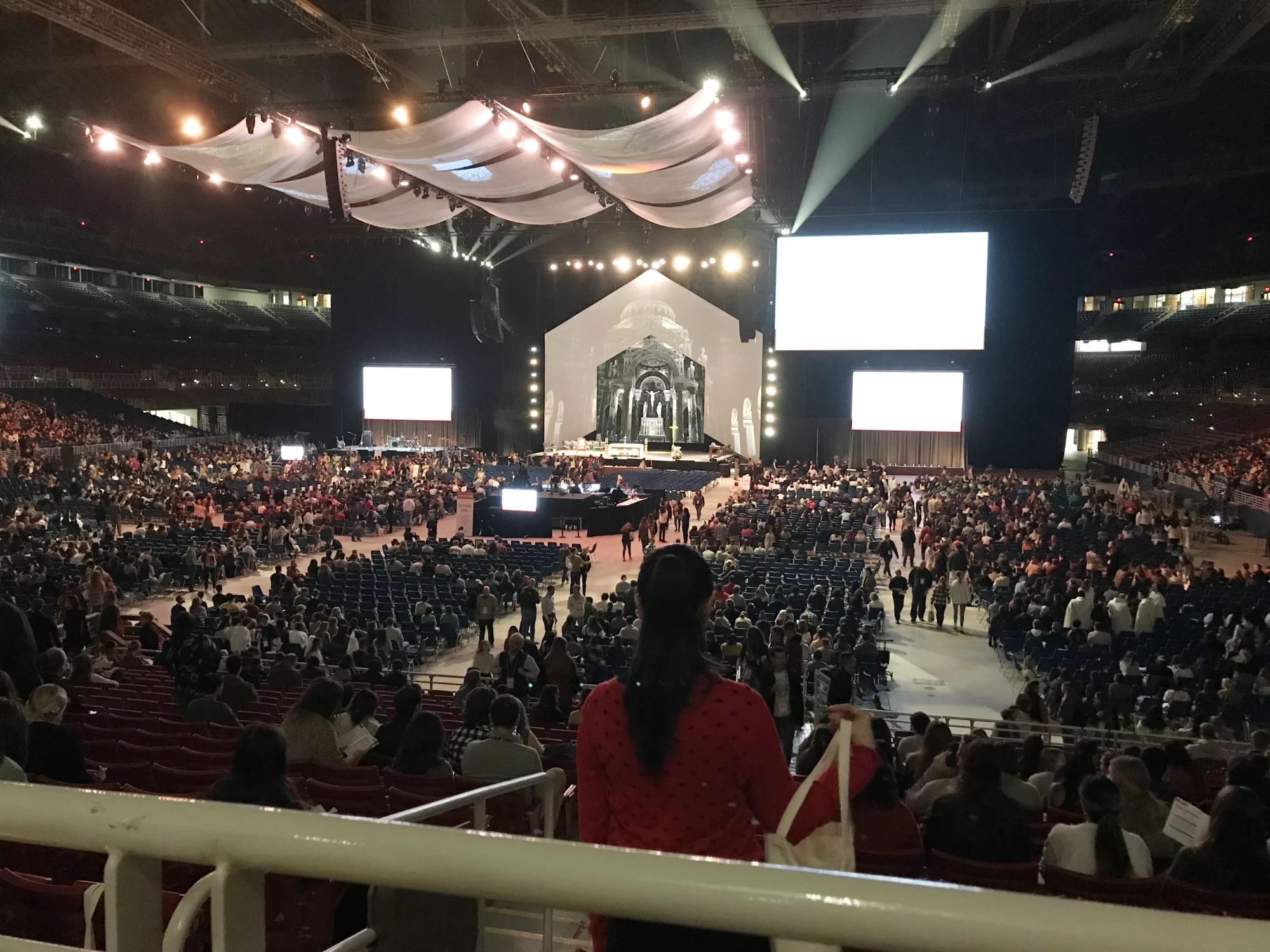 "SEEK is something that I pray everyone gets the chance to attend one day. Between Mass, all the talks, adoration, and concerts, it's inevitable to feel God's presence. My personal favorite part of SEEK is adoration simply because every doubt I've ever had about God vanished. His love, His mercy, His truth all became so true and so clear." – SAHS alumna Sophia Clausius, as quoted in the January issue of the Catholic Times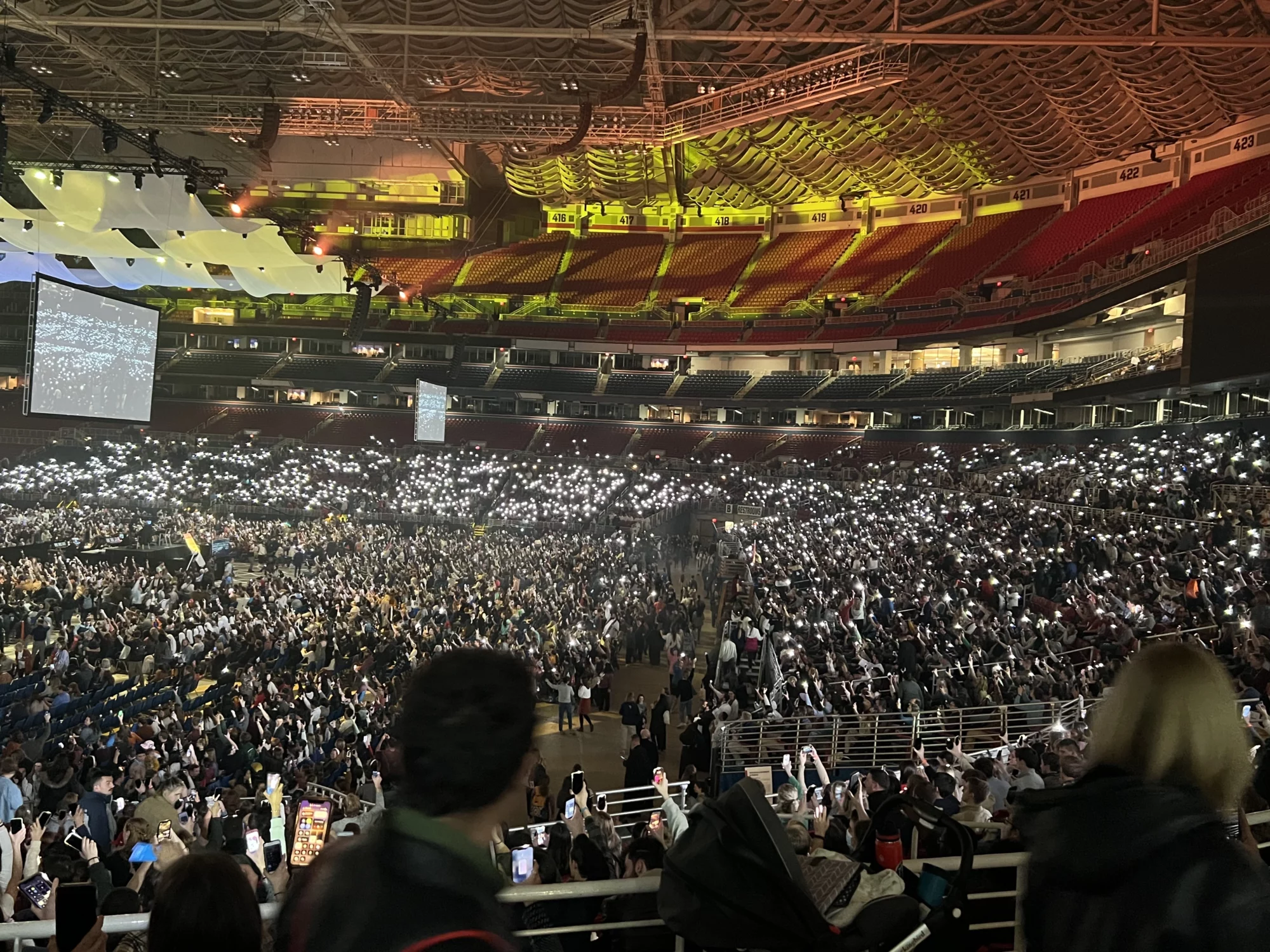 The event was held at America's Center Convention Complex in St. Louis, Missouri, from Monday, Jan. 2 to Friday, Jan. 6. St. Louis was the selected city in part because of its central location and convention-friendly setup but also because of the vibrant Catholic presence that earned the nickname of "The Rome of the West." St. John Paul II visited St. Louis in 1999 and left an impression on the youth gathered to see him, despite his age and frailty. The SEEK conference will be held in St. Louis again next year.
To learn more about the SEEK23 Conference or next year's SEEK24, visit seek.focus.org